Planetary Annihilation is an RTS (Real-Time Strategy) game developed and published by Uber Entertainment. The game was released on September 5th, 2014. There is also has a standalone expansion pack called Planetary Annihilation: TITANS which adds a new and powerful Titan unit.. Since August 18th, 2018, Planetary Annihilation Inc is developing and publishing future games.
Gameplay
Lead game developer Jon Mavor said how the game's complexity makes the matches last from half an hour to even several hours. The maximal number of players in a match is currently 40. However, that was not the case at release, when only a few people were able to play on a single map. The game features a planet-based map system with variations of different maps and terrains. You are able to conquer these planets and its moons through "Galactic War". The planets are of dynamic nature in the sense that they can be destroyed or "annihilated".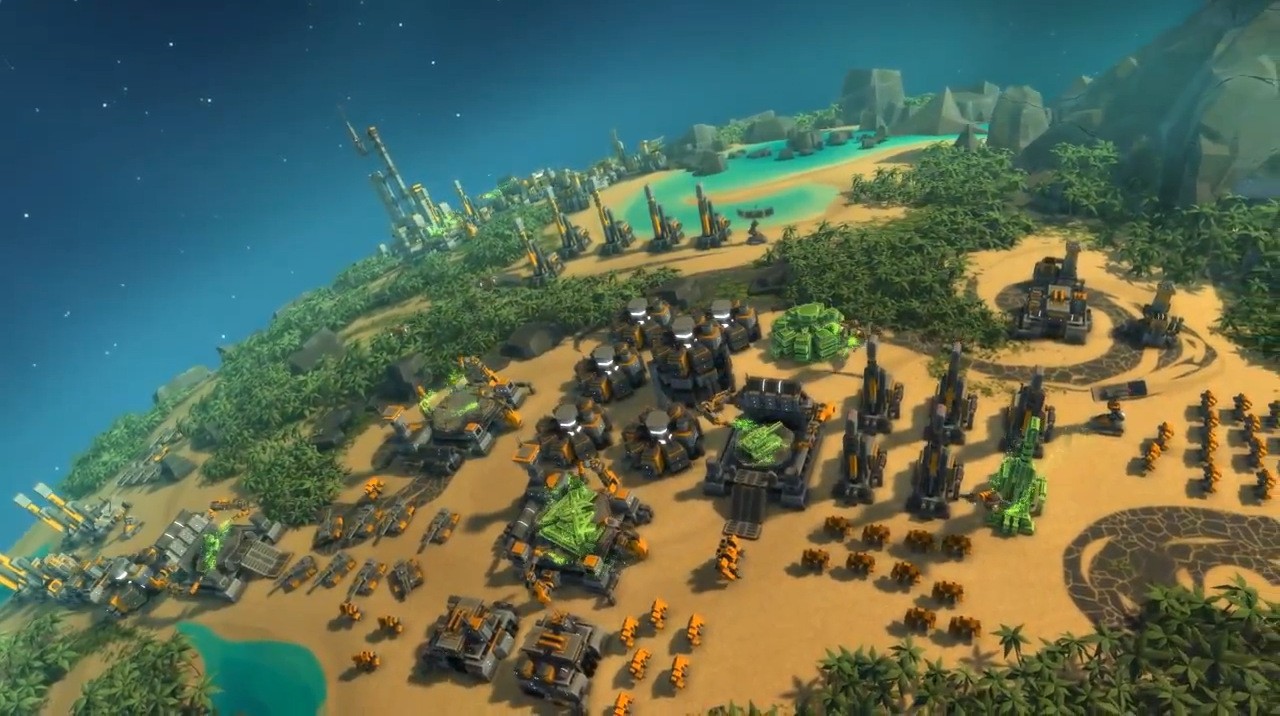 What's different about this game in comparison to the other RTS genre games we reviewed before, is that this game is crowd funded. The game was revealed to the public on August 15th of 2012, with the Kickstarter funding goal set at $900,000. As the campaign progressed, additional goals were revealed. At the end of the campaign, Planetary Annihilation Inc. had raised over $2.2 million.
Reception
Planetary Annihilation received a kind of mixed reviews from both critics and fans. The game was praised and hyped for its new and ambitious concept, but just like many games that aimed to push limits, it was not properly developed. It was criticized for playability and incompleteness. It still is a very modern game with a slightly different take on RTS genre, and it still is fun to play (for a while). But it is not a game we'll look back on few years from now and say: "That's the game that changed RTS genre". It simply isn't complete and that's very disappointing.